Evolt was founded in 2005 supplying private labelled products to major brands. Evolt started to also provide power accessories and leads within Australia and New Zealand under its own brand and exported bathroom heaters from China.

"OFFER VALUE TO OUR CUSTOMERS THROUGH CONTINUOUS INNOVATION AND INCREASED QUALITY"
  OUR MISSION STATEMENT
Atom: Specialising in lighting and air movement products
Atom Lighting was founded in 2010 and quickly became the industry leader for domestic LED lighting in Queensland. As the Atom lighting business grew, Atom expanded its reach around Australia and can be found on the shelf of most leading wholesalers.
In 2022, Atom launched a range of air movement solutions including bathroom heaters and exhaust fans.
Ektor: Specialising in emergency lighting products and systems
Since its early years, Evolt has grown an emergency lighting brand (Ektor) and is now considered one of the leaders in this industry. In 2015 Evolt launched its Generation III emergency lighting platforms, which is argued to be one of the best emergency lighting offers anywhere in the world. Some achievements Evolt delivered under its Ektor brand.
Harcroft: Specialising in project lighting solutions
Harcroft is a recent addition to the Evolt group, offering project lighting implementation for commercial, industrial, retail, medical, strata residential, hospitality and government for over 60 years.
Proudly Australian made, Harcroft employs skilled lighting engineers and designers, who are dedicated to working with their clients to provide innovative, customised lighting solutions and contract manufacturing.
Xulux: Specialising in commercial strip lighting solutions
Xulux specialises, in providing a comprehensive standard range of linear LED products right through to custom solutions specifically tailored to meet individual project requirements.
With over 30 years of experience in lighting and lighting control Xulux can provide the right solution for all of your LED lighting needs.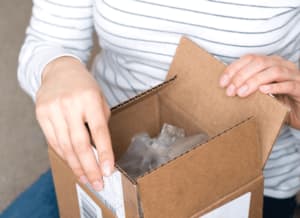 Evolt Specialising in the sale and distribution of lighting and control products
Today Evolt has warehouses in every major state around Australia and New Zealand and carries thousands of pallets of stock to meet our customers' demands.
Evolt looks forward to a bright future. We will continue to innovate within the industry and create new cutting-edge products which bring value to our customers.
Head Office Australia
Evolt Pty Ltd
5/105a Vanessa St
KINGSGROVE NSW 2208
Correspondence
sales@evolt.com.au
Ph: +1300 4EVOLT (438658)
Fax: +612 9502 1154